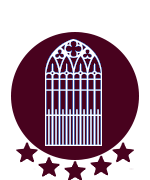 For privacy reasons YouTube needs your permission to be loaded.
I Accept
Bore da! – Croeso i  Plas Tan-Yr-Allt.

Hello and welcome to Plas Tan-Yr-Allt Historic Country House. My name is Mark and I'm one of the joint owners who will be looking after you during your stay.
Between now and the time you check in we will be sending you some valuable information to help you get the most out of your time here in Snowdonia.
In the meantime why not click on the button below and hop over to our Facebook page to say 'Hi' – Helpful information can also be found on our website.
If there is anything you need please don't hesitate to get in touch and we look forward to welcoming you to Plas Tan-Yr-Allt soon.
Bye for now!
Mark & Howard