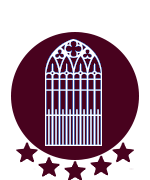 Plas News
'Come & Create Your History Here At The Plas'

'Best Traditional Luxury Accommodation' North Wales 2020 – LUX Life Magazine – September 2020
We are thrilled to announce that The Plas has just won a major award. LUX Life Magazine has voted us "BEST TRADITIONAL LUXURY ACCOMMODATION – NORTH WALES 2020" as part of their annual 'Resorts & Retreats Awards' crowning ceremony. This is amazing for us especially with everything going on with the current pandemic and we are truly grateful to be a winner!
The Good Hotel Guide 2021 – September 2020
Plas Tan-Yr-Allt has been selected for a full entry in the 'Good Hotel Guide 2021' which is the leading independent hotel guide in the UK and Ireland. The guide is extremely difficult to get into as it involves a rigorous selection process and we are over the moon to be included.
Travellers' Choice Winner 2020 Tripadvisor – August 2020
The Plas has been awarded a prestigious '2020 Travellers' Choice Award' from Tripadvisor – We are thrilled to announce that we're now officially recognised as being in the top 10% of hotels worldwide.
We have been awarded our 'We're Good To Go' Hospitality Industry Standard Covid 19 Safety Certificate – July 2020
We are delighted to announce that we have received our 'We're Good To Go' industry standard Covid 19 certificate to allow us to re-open safely. Guest safety is paramount and we are also working in conjunction with the latest Welsh Government Coronavirus regulations for when we re-open on the 14th August.
Excellence in Luxury Service Awards February 2020 – Luxury Bed & Breakfast + Inn Keeper Magazine
Plas Tan-Yr-Allt Historic Country House has just won a major 'Excellence in Luxury Service Award' winning 'Highly Commended' and being just one of two winning properties in the whole of the UK. The judges particularly liked our historic connection with some of our former famous residents. ' Guests highly rate the service Howard and Mark offer in a property that is clearly an ideal romantic getaway. Additional touches that add the feeling of luxury to the service provided are also commented on in reviews. Plas Tan-Yr-Allt reflects the feeling of beautiful surroundings in a quiet idyllic location – ideal for a romantic break. The categories entered seem to be suited to the high ranking reviews received by guests at Plas Tan-Yr-Allt'.
Welsh Rarebits – Hotels of Distinction August 2019
We are pleased to announce that we have been invited to join the exclusive Welsh Rarebits Collection. Recognised as the definitive collection of the very best places to stay in Wales and beyond.
The Observer on Sunday November 2018
The Observer on Sunday have featured us under the following article 'Great literary getaways: 10 writers' retreats for an inspirational break'. Percy Bysshe Shelley's home for a year, 1812-1813, was the delightful whitewashed Victorian villa Plas Tan-yr-allt in Gwynedd, Wales, set in 47 acres on the edge of Snowdonia national park. You can choose from three en suite bedrooms, including Shelley's Theatre (from £130 B&B), reputedly where he used to recite his poetry.
As featured on Welsh television show Heno (S4C)
Booking.com 2018 – Guest Review Awards 9.8 / 10 – One of the highest rated properties in the UK
Eviivo Awards 2016 – Best Hidden Gem in Wales Finalist & Eviivo Awards 2017 – Shortlisted – Best Hidden Gem in Wales
Tripadvisor 2017 & 2018 – Awarded Certificate of Excellence
Our new book launched 2017
'A social history of William Alexander Madocks, his family and some of the people and places he knew'. Working closely with award winning author Sara Eade the book features Plas Tan-Yr-Allt and some of our famous former residents. Exclusive signed copies from the author are available to purchase here at The Plas. [More info…]
Shelley's Ale launched 2017
In homage to the romantic poet Percy Bysshe Shelley who lived here from 1812-1813.Our new beer Shelley's Ale is now available to buy at the Llechwedd Slate Cavern's Gift Shop. Each gift box contains 3x 500ml bottles with a unique description of Shelley and his time at The Plas. [More info… ].
Our recommended restaurant Y Sgwar wins major award 2017 and has been voted as one of the Top 100 Restaurants in Wales at The 2018 Restaurant Awards
Y Sgwar have been awarded 'Best Restaurant in Wales' at the prestigious 2017 Welsh Hospitality Awards. The special awards gala was held in Cardiff and they've done incredibly well to be voted the best in the country! [Read more…]
Hot off The Plas printing press – Handmade Gift Vouchers
Our tailor made Handmade Gift Vouchers are now available to purchase for loved ones and friends. They can be adapted for any number of nights to stay in one of our 3 themed rooms. Beautifully packaged and complete with a tailor made handmade voucher, special signed letter and our glossy brochure. They really are the perfect gift to give for that special occasion. [Read more…]
Currently in development
Coming soon  – We are starting work on a mini-book based purely on Plas Tan-Yr-Allt. This "dip in and out" mini tome will contain fascinating stories, remarkable events and intriguing insights into the lives of some of the former residents of the Plas. Was the pistol found buried in the garden some 200 years after Shelley was shot the actual pistol used in the assassination attempt? Who kept dynamite in the wine cellar? How is Queen Victoria connected to The Plas? Watch this space for more information…
Nominated charity for 2020
All proceeds from our Alcohol Free Honesty Bar will go to a local animal charity.