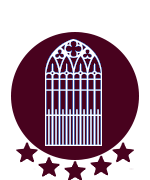 Plas Tan-Yr-Allt & The Ffestiniog Railway Connection
'Come & Create Your History Here At The Plas'
When William Alexander Madocks bought the Tan yr Allt estate in 1798, he already knew that he was going to build the embankment from Prenteg to Ynys Tywyn and drain the water to reclaim the land for development. His vision for a town built in the borough style was hastily scribbled in his letters and carefully translated by his agent, John Williams, to produce the Tremadog we know today.
There were two houses in the centre of the estate, Tan yr Allt Uchaf and Tan yr Allt Isa both with views across the Glaslyn Estuary. In 1798, William chose to make, Tan yr Allt Uchaf, now known as Plas Tan Yr Allt, and which is set on the hillside overlooking the estuary, as his base, a spot from where he could watch the development of his second embankment, now known as the Cob, take shape. In 1842, Tan yr Allt Isaf was demolished and rebuilt directly connected to Tan yr Allt Uchaf and the house became known as just Tan yr Allt.
In linking Merionethshire to Caernarvonshire, William was not only able to provide a short cut north but in using rails and wagons to haul stone from either end, he quickly realised that the embankment could provide the possibility for both a rail and road link. It was finished in the autumn of 1811 and there was a weeklong celebration, with many of William's invited guests staying at Tan yr Allt.
Sadly, in the spring of 1812, high tides and strong winds were responsible for creating a breach in the embankment. William's money was all spent, the rails had been lifted and sold to help pay his debts and the embankment builders had all gone on to other jobs. The embankment had to be repaired and strengthened to ensure that another breach did not happen and it took some four years to complete the task .
Whilst William died in 1828, it was little more than ten years later before slate was being brought down from the developing slate quarries in and around Blaenau Ffestiniog to Porthmadog by rail and gravity as by then the Ffestiniog Railway had been built and the harbour opened.
There are lots of books about the history of the Ffestiniog Railway and all make for interesting reading but not so many that tell us about William's house at Tan yr Allt. Elisabeth Beazley wrote her book Madocks & the Wonder of Wales in 1969 and Sara Eade's book, William Alexander Madocks – A social history of William Alexander Madocks, his family and some of the people and places he knew, was published in 2017. The two books together, providing a comprehensive account of all aspects of William's life.
In 1818, Tan yr Allt was home to James Spooner and his family. James and his two sons, James Swinton Spooner and Charles Eastern Spooner, together with other members of the family, constructed the Ffestiniog Railway and then managed it for over fifty years. In 1829 the family moved to another of William's houses, Morfa Lodge. William and his family had intended to live there on return from a trip abroad as William's wife, Eliza Anne, felt that Tan yr Allt was too far from the sea but William had died, in Paris, before that was possible.
The longest residents at Tan yr Allt were John Whitehead Greaves and his family who first leased the house in about 1835 and then purchased the house in 1921 when the Tremadoc Estate was split up and sold. The family retained ownership of Tan yr Allt until its last member, Sandy Livingstone Learmonth, who had married William's granddaughter, Cecily Grace Drage, died at Tan yr Allt in 1984.
John Whitehead Greaves had connections with the Ffestiniog Railway in its early years and was also responsible for developing slate mines above Blaenau Ffestiniog at Llechwedd. The family still own the land today.
When the Greaves family were not living in the house they rented it out. One of the earliest tenants was Dr Edward Carreg who was the Medical Officer for the Carnarvonshire Militia. In 1881, the house was home to the Rev Walter Kitching and his family. His father was a Jeweller and responsible for designing and creating a Tiara with accessories for Queen Victoria.
From William's time until the present day, the house commands fantastic views, especially for those interested in narrow gauge railways, in being able to view trains and locomotives crossing the Cob which today provides tourists and local residents with the opportunity to witness some breath taking views on the journey from Porthmadog to Blaenau Ffestiniog. Harbour Station is, of course the starting station for the Welsh Highland Railway linking Porthmadog to Caernarvon, another railway with fantastic views, as the train makes its way through the Aberglaslyn Pass, skirting Snowdon and then dropping down to the sea. Part of the Welsh Highland Railway runs along the first embankment that William Madocks built.
Who knows what would have happened if William Madocks had not built the Cob, would the railway still have been built? Would the Cob have been built? There were a number of people around when William Madocks was in the area who were capable of doing something similar so who knows!
Whilst Elizabeth Beazley's book is out of print, Sara's may be obtained at Harbour Station, bookshops in Porthmadog and signed copies here at the house.
Published Ffestiniog Railway Magazine 2017 Summer edition – Howard K Mattingley & With thanks to Sara Eade.