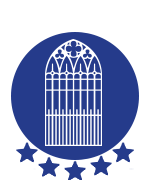 Privacy Policy
Your rights, your information and how we use it:
Plas Tan-Yr-Allt is committed to protecting your personal information.
Our Privacy Policy contains important information about what personal details we collect; what we do with that information; who we may share it with and why; and your choices and rights when it comes to the personal information you have given us.
We may need to make changes to our Privacy Policy; so please check our website for updates from time to time. This version of our Privacy Policy was last updated 16th March 2019.
How to contact us
If you have any questions about our Privacy Policy or the information we collect or use about you, please contact us:
Mr Howard Mattingley
Plas Tan-Yr-Allt
Tremadog
Gwynedd
LL49 9RG
Telephone: 01766 514591
Email: [email protected]
Information we collect and use
Information about you that we collect and use includes:
Information about who you are e.g. your name and contact details
Information connected to your booking, or booking enquiry with us, eg: persoanl interests, medical conditions, special dietary requirements, etc.
Information about your contact with us e.g. meetings, phone calls, emails / letters
Information that is automatically collected e.g. via cookies when you visit our website
Information if you book with us e.g. visual photographic images taken during your stay
Where we collect your information
We may collect your personal information directly from you, from a variety of sources, including:
A booking enquiry
Phone conversations with us
Emails or letters you send to us
Meetings with us
We may also collect personal information on you from places such as business directories and other commercially or publicly available sources e.g. to check or improve the information we hold (like your address) or to give better contact information if we are unable to contact you directly.
What we collect and use your information for
We take your privacy seriously and we will only ever collect and use information which is personal to you where it is necessary, fair and lawful to do so. We will collect and use your information only where:
You have given us your permission [consent] to send you information about our services offered which we believe may be of interest and benefit to you
It's necessary for us to meet our legal obligations e.g. tell you about changes to Terms and Conditions or for the detection and prevention of fraud
It's in the legitimate interests of Plas Tan-Yr-Allt e.g. to deliver appropriate information and guidance so you are aware of the options that will help you get the best experience from the services we provide; where we need to process your information to better understand you and your requirements.
If you do not wish us to collect and use your personal information in these ways, it may mean that we will be unable to provide you with our services.
Who we may share your information with
We may share your information with third parties for the reasons outlined in 'What we collect and use your information for.'
These third parties include:
Eviivo.com, who process our online bookings.
Local restaurant, Taxi companies and tour guides, where we book on your behalf.
Regulators and Supervisory Authority e.g. the Information Commissioner's Office for the UK (the ICO)
Law enforcement for the prevention and detection of crime
We will never sell your details to someone else. Whenever we share your personal information, we will do so in line with our obligations to keep your information safe and secure.
Where your information is processed
Your information is processed in the UK, specifically Wales only.
How we protect your information
We take information and system security very seriously and we strive to comply with our obligations at all times. Any personal information which is collected, recorded or used in any way, whether on paper, online or any other media, will have appropriate safeguards applied in line with our data protection obligations.
Your information is protected by controls designed to minimise loss or damage through accident, negligence or deliberate actions. We protect sensitive or confidential information when storing or transmitting information electronically
How long we keep your information
We will keep your personal information only where it is necessary to provide you with our products or services while you are our guest.
We may also keep your information after this period but only where required to meet our legal obligations, e.g. book-keeping and accounting. The length of time we keep your information for these purposes will vary depending on the obligations we need to meet.
Your individual rights
You have several rights in relation to how Plas Tan-Yr-Allt uses your information. They are:
Right to be informed:
You have a right to receive clear and easy to understand information on what personal information we have, why and who we share it with – we do this in our Privacy Policy and privacy notices.
Right of access:
You have the right of access to your personal information. If you wish to receive a copy of the personal information we hold on you, you may make a data subject access request (DSAR).
Right to request that your personal information be rectified:
If your personal information is inaccurate or incomplete, you can request that it is corrected.
Right to request erasure:
You can ask for your information to be deleted or removed if there is not a compelling reason for Plas Tan-Yr-Allt to continue to have it.
Right to restrict processing:
You can ask that we block or suppress the processing of your personal information for certain reasons. This means that we are still permitted to keep your information – but only to ensure we don't use it in the future for those reasons you have restricted.
Right to data portability:
You can ask for a copy of your personal information for your own purposes to use across different services. In certain circumstances, you may move, copy or transfer the personal information we hold to another company in a safe and secure way.
Right to object:
You can object to Plas Tan-Yr-Allt processing your personal information where: it's based on our legitimate interests; for direct marketing; and if we were using it for research and statistics.
How to make a complaint
We will always strive to collect, use and safeguard your personal information in line with data protection laws. If you do not believe we have handled your information as set out in our Privacy Policy, please contact us and we will do our utmost to make things right.
If you are still unhappy, you can complain to the Information Commissioner's Office for the UK (the ICO).